Marley
updated April, 2021
All grown up now. I love to take walks, chew sticks, and chase my tail round and round. I Facetime with Bob's granddaughter Kenzie and chase balls for her and play what she calls the Chase Game that involves Bob chasing me round and round through the house. All of that is incredibly exhausting so at night I like to take up more than my fair share of Bob and Pam's bed so I can be ready for the next day.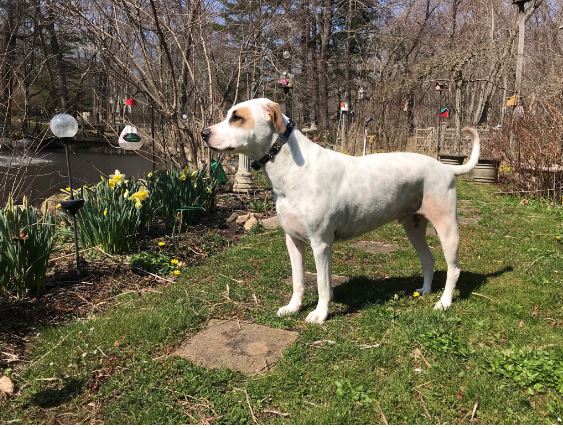 updated February 2020
Hello Everyone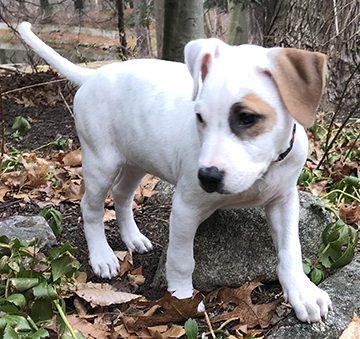 I am a rescue puppy named Marley and I am named for the great Bob Marley who came from the Caribbean area of the world – just as I did!

I am called a Potcake puppy because I am descended from the feral street dogs that roam in the Caribbean Islands. I am a true example of a mutt, with ancestors including terriers, bully breeds, and the Carolina Dog. Because the islands' gene pool has been small, many of us all look alike. The term "potcake" refers to the thick leftovers of a pea and rice stew, which the islanders often feed to the stray dogs.

I was born on the island of Anguilla October 23, 2019 and my brothers and sisters and I were left at the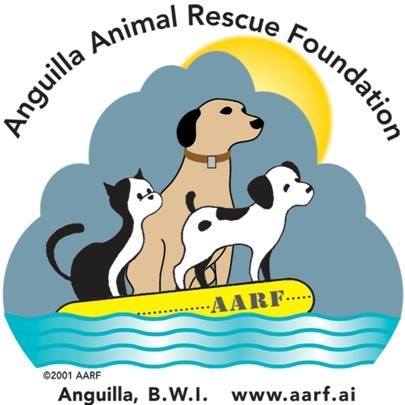 to then look for our furever homes. When we were 8 weeks old, three of us traveled by boat and plane with transport volunteers returning from their vacation in Anguilla back to the United States. We each traveled in our own soft carrier under the seat of our volunteer.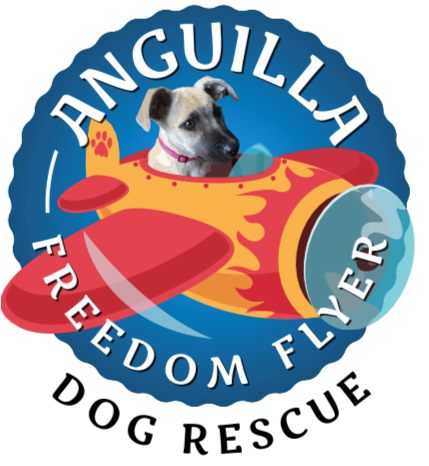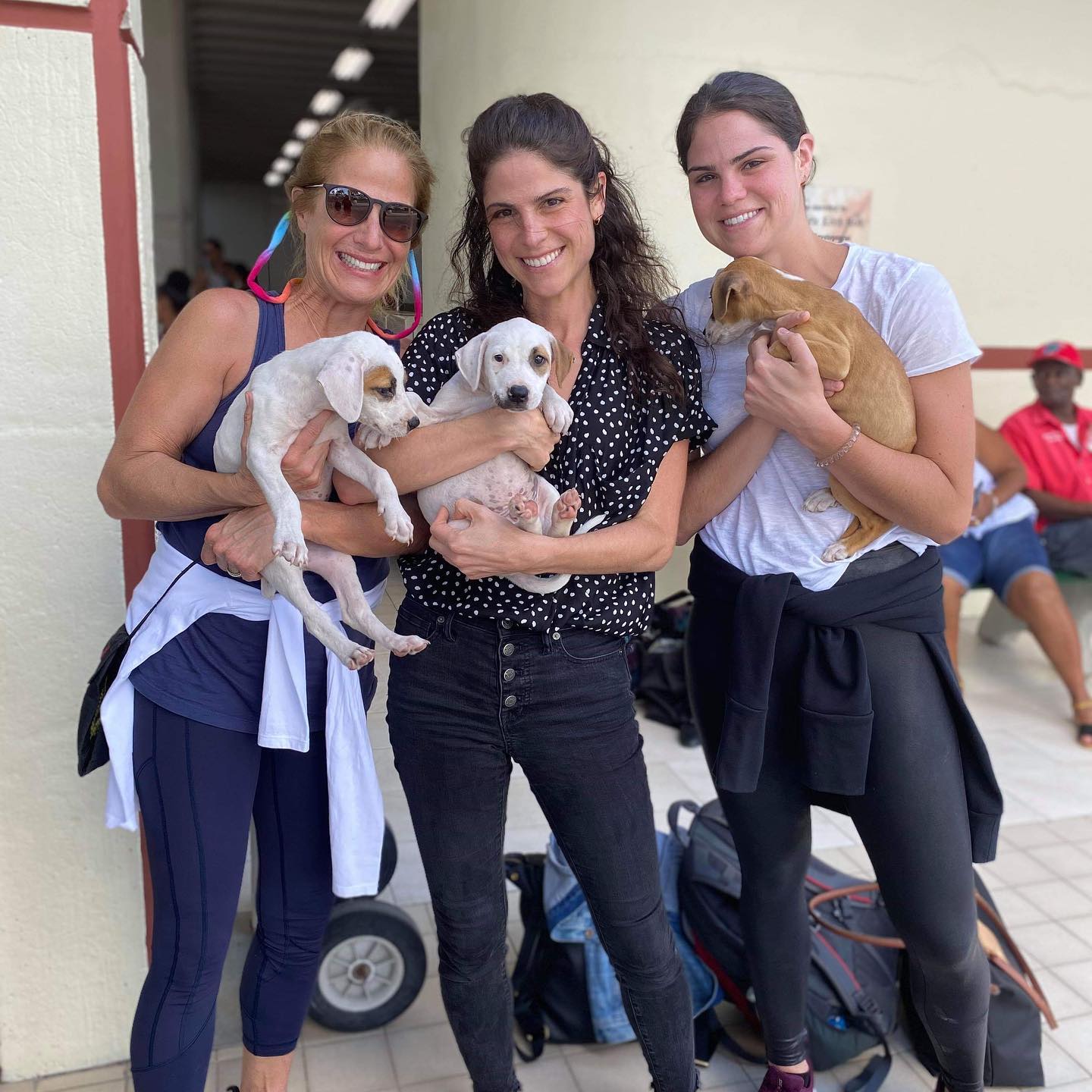 That's me in the middle with my sisters Shay (r) and Sunny (l) at the Anguilla airport with our volunteer transporters getting ready to start our 1,700 mile journey.
We were all met at the airport when we landed by our foster dad Doug Schwartz who brought me and my sisters home to North Stamford, CT to help us find our furever homes, which we all found within just a few short days.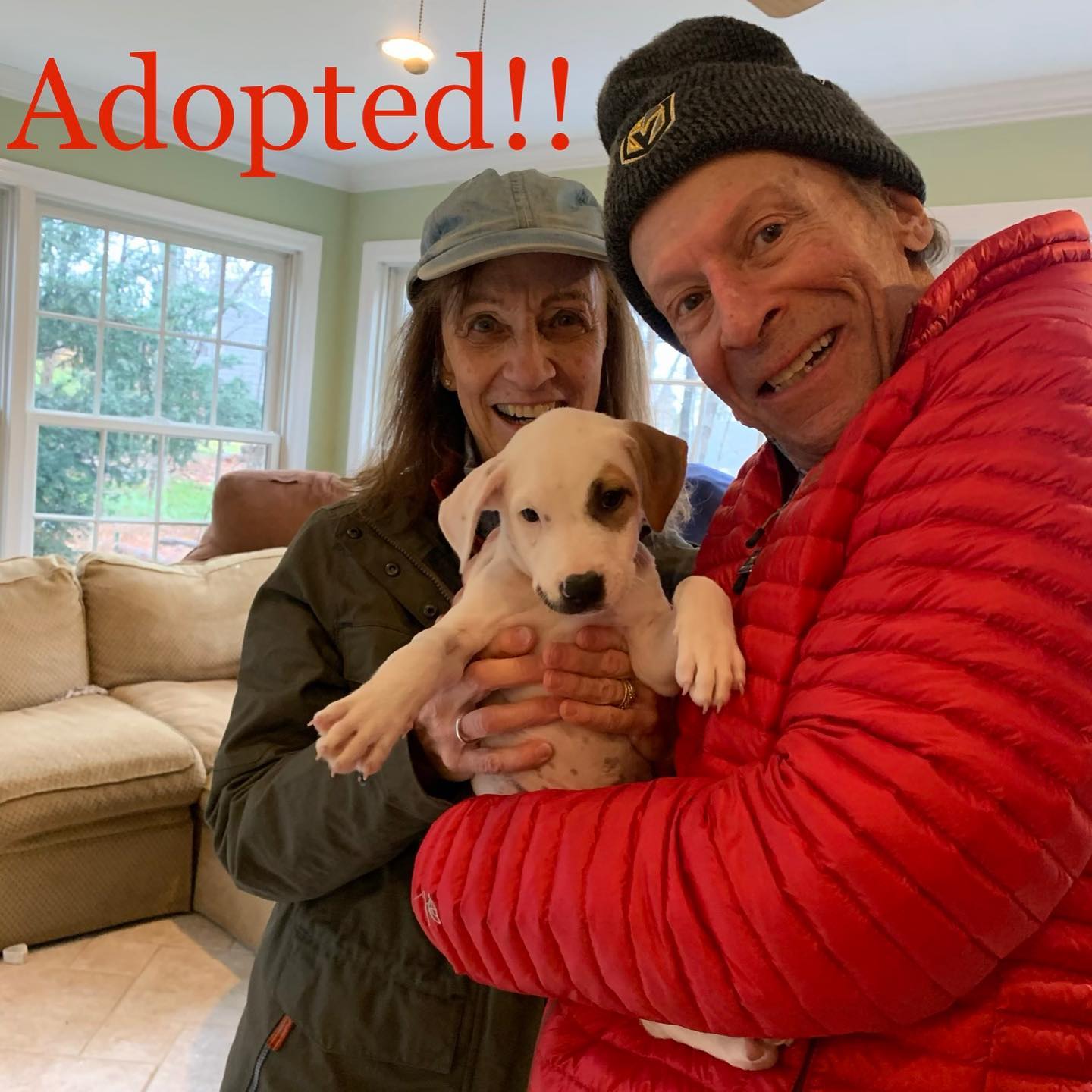 I weighed 10 pounds when I came home to the Waldarry Sanctuary and now at 4 months I weigh 24 pounds. I am expected to get to be about 45 pounds or so when I am fully grown. Pam and Bob say I am a really good doggie and I love to snuggle and to ride in the car, just like my big brother Chili used to do.
---